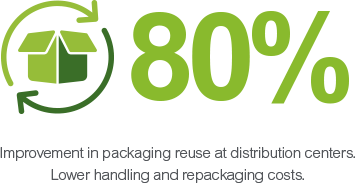 The consequences of poor packaging:
• Your transport packaging isn't of good enough quality to reuse outbound, so you need to buy new packaging and repack at the distribution center. In other words, you pay for your transport packaging twice.
• Replacing your transport packaging and repacking will add extra cost for manual handling at the distribution center.
• Once at the store, product damage increases unsaleables and markdowns on shelf – yet another costly consequence of poor quality packaging.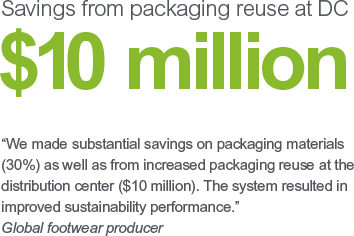 How to take control of your packaging:
• Be sure that your transport packaging is optimized for your entire supply chain.
• Make certain that the packaging is designed to best protect the goods inside.
• Ensure the correct board combination to guarantee the packaging will last the whole journey.